Phone: 865-579-1090 - Fax: 865-573-6037

3202 W. Gov. John Sevier Hwy Knoxville, TN 37920
We are located on the corner of John Sevier Hwy and Maryville Pk.

Hours: Monday - Saturday 8:00am - 6:00pm, Closed Sunday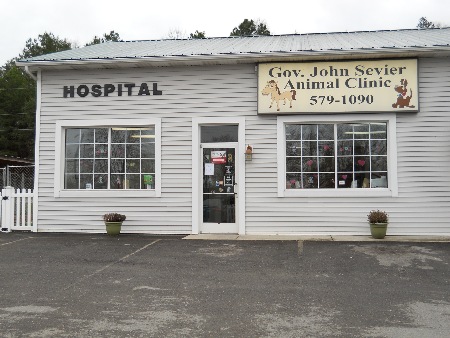 At Governor John Sevier Animal Clinic in Knoxville, animals are our passion, not just our business. Because all of our staff members have pets of their own, we understand that your furry friends are far more than just a pet, they are family. We believe that pets leave a paw print on a special part of our lives and they deserve just as much respect and care as any other family member.
Here at Gov. John Sevier Animal Clinic, you can feel confident knowing that your pets will be treated with the utmost care. With years of experience, we are able to care for your pet whether he/she needs a routine exam or a complex surgery.
Let us be your go-to clinic for all your pet care needs and we'll ensure that you'll enjoy fun and friendship for many years to come. Give us a call today so that we can give your pet the support and care it needs and deserves!